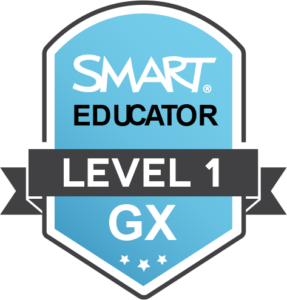 To earn GX Level 1 SMART Educator, complete all mini-lessons. Once complete, submit the GX Level 1 SMART Educator Final Reflection.
Lessons can be completed at your own pace, and in any order, to earn mini-badges and 1 hour of professional development credit.
Note: This course is specifically designed for the GX-V2/V3 displays. If you are looking for more information for the GX-V1, please visit the SMART support page.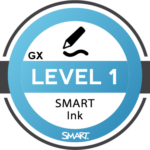 Create active learning experiences and increase student engagement with SMART Ink when your computer is connected to your SMART interactive display.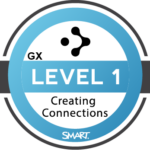 Enhance learning, increase engagement, and promote collaboration in the classroom with student centered learning by connecting students at anytime from any device.
About Instructor

Login
Accessing this course requires a login. Please enter your credentials below!